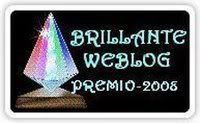 Mec gave me this award and she says:
clipped from
crazylovers.blogspot.com
I am awarding this to:
Mai ~ because when she decides to learn something, she usually becomes a PRO at it (like digiscrapping, paid blogging, and now part-time travel agent and full-time Mom)
Rules of this award are :
1. Put the logo on your blog.
2. Add a link to the person who awarded you.
3. Nominate at least 7 other blogs.
4. Add links to those blogs on yours.
5. Leave a message for your nominees on their blogs
Now it's my turn to nominate a few from among so many favorite bloggers of mine:
1. Kathy - she's been my constant YM chatmate lately who keeps me from getting bored online when work is scarce and twitter's so quiet. We just recently discovered that we have similarities on so many things. Di ba mare?
2. Joy - I'm amazed how techie she is and with all the resources that she has about working at home. I so love how she blogs about her dialogue with her equally witty daughter.
3. Yen - A full-time mom/yaya/maid/wife with two sons living abroad, and I have to mention pro blogger and photographer - all rolled into one. Super woman..yes, that's Yen!
4. Alpha - My ultimate source of tags, memes and fillers. She can't be called the Queen of Memes for nothing. She takes great pictures and I love how she adores his son so much - the object in most of her photographs.
5. Peachy - Hmm..my shopping enabler. She hasn't given birth to her daughter yet but the little princess already has a closet fully stuffed with a cute layette courtesy of the shopaholic Mommy. Lolz.
6. Jayme - My long time friend and grade school classmate/seatmate. The reason why a lot loves reading her blog because she's indeed a good writer ever since. It's her passion. Her musings on motherhood and marriage are inspiring.
7. Diane - Her overflowing creativity in all her scraps (paper and digital) is really commendable. She's thoughtful and sweet…she's the little sister I never had.