Just another Photofunia effect. I wished I really had done this when I was pregnant. It must be the hormones but I really loathed having my baby bump and preggy pics taken then. Oh well that's one craziness that nine months of pregnancy brings. I was so indolent most of the time and why wouldn't I, it's so difficult moving around with a big and heavy tummy, plus an aching back and cramping legs. Now this made me think I should have had then a pregnancy massage to somehow soothe my discomforts. A massage is definitely relaxing especially for expectant moms who are having difficulties in terms of rapid increased weight and shifting postures. I wish I should have known earlier about the Pregnancy Massage DVDs over at Videoshelf. They have two (2) sets of Nurturing Pregnancy Massage Techniques that demonstrates the steps on how to SAFELY provide therapeutic massage techniques that focus on common pregnancy complaints such as low back pain, edema, neck and shoulder pain, leg cramping, nausea, and breast discomfort. Expert massage therapist and instructor, Meade Steadman, also demonstrates the appropriate full body massage in different positions for the first, second and third trimesters. I know of several pregnant friends and I'll let them know about this.
Pregnancy Massage Video

Massage Videos | Pregnancy Massage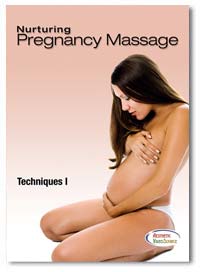 Meade Steadman's Nurturing Pregnancy Massage Techniques I (2 Hrs. 17 Mins.) can be ordered for $54.95, and Nurturing Pregnancy Massage Techniques II (1 Hr. 7 Mins.), can be ordered for 49.95, plus shipping by calling 1-800-414-2434 or visiting www.VideoShelf.com. The complete set can be purchased for $84.00, at a savings of 20%. Meade Steadman is a licensed massage therapist and instructor for the Myotherapy College of Utah and the Myotherapy Institute of Massage. His many courses include pregnancy and infant massage. He is also the featured expert in other instructional videos which have received many awards and accolades, including Essentials of Swedish Massage, The Art & Practice of Stone Massage, Comprehensive Reflexology and Massage, and Therapeutic Breast Massage.